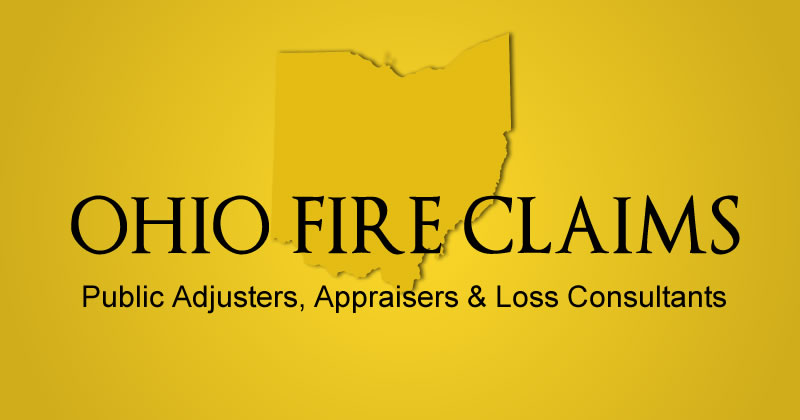 24 Oct

Michigan Fire Claims Inc., a Public Adjusting and Property Loss Consulting Company, Expands in Ohio
Michigan Fire Claims, Inc., a leading public adjusting, property loss consulting and appraising company, opens new office in Maumee, to help Ohio homeowners and businesses negotiate the best possible settlement for their property loss claims.
Maumee, OH (PRWEB) October 24, 2013
Michigan Fire Claims, Inc, a public adjusting company based in Auburn Hills, MI, announced today they are expanding their operations to Ohio (OhioFireClaims.com), with a new office in Maumee, OH, a suburb in the Toledo metropolitan area.
Michigan Fire Claims, Inc.'s licensed public adjusters advocate for the policyholder in the insurance claim process and can legally represent the rights of the insured to bring about fair compensation for their property loss claims. Services provided include: independent appraisal of damages, determining policy coverage, documenting and filing the claim, and negotiating with the insurance company for a fair settlement.
That's just what Michigan Fire Claims, Inc. has been successfully doing for policyholders throughout Michigan for more than 10 years. Started in 2003 by Nik Kalaj, a licensed senior public adjuster, to help homeowners and business owners recover more for their property loss claims and expedite their financial recovery following a catastrophic loss from fire, storms, water, vandalism or theft, the company has grown to include a staff of eighteen loss recovery professionals, including public adjusters, property loss appraisers, loss consultants, inventory specialists and support staff. Since its inception, Michigan Fire Claims Inc. has successfully settled more than 1800 claims for homeowners and businesses throughout Michigan, and has become an established leader in the public claim adjusting industry, with an untarnished reputation and a diverse client portfolio, from small residential losses to complex, multi-million commercial claims.
The Ohio office will be the Michigan Fire Claims, Inc. third in the region, with headquarters in Auburn Hills, MI and another branch office in Grand Rapids, MI.  The expansion to Ohio seeks to bring the same level of expertise, professionalism and dedication that proved successful in Michigan, to Ohio home and business owners. The new division, doing business as Ohio Fire Claims, will service the Ohio market from the Maumee office location. Ohio Fire Claims  public adjusters, appraisers and consultants are fully licensed by the state of Ohio to service property loss claims and legally represent the insureds in the insurance claim process.
"All public adjusting companies are not created equal, and experience and track record should be considered carefully by the insureds before hiring a company to help with their claim.  But if you hire an experienced company like ours, with a successful track record, I believe it's a winning  strategy.  A public adjuster puts the interests of the policyholder first.  Insurance adjusters cannot do that without a hit to their employers bottom line.  Our interests are 100% aligned with those of the insured. We are lucky in that regard, as we know every day we are fighting for a fair cause – to bring relief to those who had suffered a loss, when they need it most."
"Our Ohio expansion was the natural next step for our business. Since our start, we have dedicated our efforts to ethically and fairly representing families and business owners, and using our claim adjusting expertise to help them recover financially after devastating property losses. Over the years, we have accumulated the talent, resources and expertise to make us one of the best public adjuster team around. With our new office opening in Ohio, Ohio homeowners and business owners will have the benefit of a highly specialized, successful and experienced public adjusting team from the start." added Matt Slotka, company Vice President.
About Michigan Fire Claims  
Michigan Fire Claims Inc. is a public adjusters company specializing in residential and commercial disaster recovery consulting and property loss adjusting. Michigan Fire Claims licensed public adjusters, appraisers, building estimators and content estimators represent the homeowners or business owners in the insurance claim process to help and expedite their financial recovery after a catastrophic event like fire, flood, storms, etc.  Michigan Fire Claims Inc. is licensed in the State of Michigan and a standing member of Michigan Association of Public Insurance Adjusters, of National Association of Public Insurance Adjusters, Leading Public Adjusters and of Better Business Bureau.