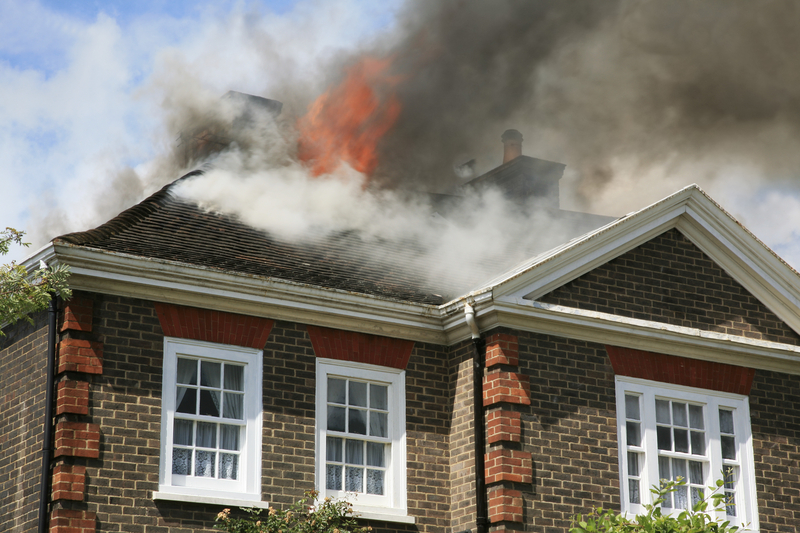 15 Feb

House Fire? Eight Essential Practices for the Best Recovery

Recovering from a home or commercial fire can be a daunting process. Emotions are running high, and the thought that life will ever be normal again probably seems impossible. If the children's book, We're Going On a Bear Hunt, taught us anything, it's that when approached with life's difficulties (such as a dark forest or thick mud), "we can't over it, we can't go under it, we've got to go through it." The same holds true for the devastating loss and recovery from a home fire. The work of the claims process cannot be avoided—you must go through it. Luckily, there are eight best practices to help alleviate the stress and get you the best recovery possible.
Stay calm. Yes, this can be difficult but try to stay calm and focus on the task of recovering from your loss. The real work begins now.
Call your insurance company and report the loss. Your insurance policy requires you to report the loss right away. You can find your claim number by calling your agent or your insurance company's claims department. If you delay notifying your insurance company of the fire for any reason, it may jeopardize your claim.
Understand your rights & responsibilities. As you may already be aware, the proper handling of your insurance claim process is paramount to your financial recovery. You'll want to familiarize yourself with your insurance policy and gain an understanding of your rights and responsibilities.
Hire a public adjuster. Why not make the process a little easier? Providing loss consulting for personal and commercial insurance claims, experienced public claims adjusters help you fully recover from losses by negotiating for the best insurance claim settlement you're entitled to. Public adjusters only work for you, the insured, to get the maximum settlement.
Estimate your loss. You'll have to make a list of lost property items and their value, and then determine where you will live. It's important to remember that "additional living expenses" or "loss of use" like hotel accommodations, meals, and even dry cleaning can all be claimed and covered by insurance.
Document everything. Take photos of all damage in your home. File proof of loss forms. Keep all your receipts from HVAC technicians and restoration crews. Whether it's living expenses, contractor quotes, and even original damage/ loss reports, document everything, take lots of photos, and keep all your receipts.
Trust the process. This can also be difficult but if you've hired a public adjuster, trust that we are experts on property loss adjustment. We have years of experience evaluating insurance policies and establishing the best strategy for the success of each individual claim. We will review your insurance policy coverage, inspect the loss site to determine the scope of the damage, file, prepare and adjust the property claim, and manage the entire claims process.
Plan for the future. This part is, hopefully, the fun part. You get to quite literally, rebuild your life. Make plans to repair or rebuild your home and replace all your lost items. This can also be a good time to review your homeowner insurance policy for future catastrophic events (especially if you learned the hard way that you didn't have the coverage you needed).
Did you know that insurance industry statistics show that homeowners that hire public adjusters get higher settlements (sometimes even three to five times higher) than those who don't? Plus, you don't have to pay for the public adjuster from your own pocket―they get a small percentage of your settlement, which is usually under 10%. At Ohio Fire Claims, our public adjusters will assist you in any way possible to help you make a fast and fair recovery. Contact us today to find out more about our public adjuster services and how we can help you.